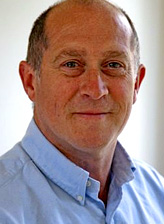 Biography
In 2005, Paul left PwC after a successful period to establish his own consulting business, working in Organisational Development consultancy and Executive Coaching. Servicing clients across multiple sectors, Paul established a solid business and reputation offering an array of development services, facilitation and executive coaching.
In parallel he has deepened his coaching and consulting practice, investing in a challenging programme of learning and professional development - Given this is something he advocates to his clients, it would be ironic were he not to take his own medicine!
In the mid 90's Paul joined Coopers and Lybrand (now PwC) as a Management Consultant. Initially he specialising in sales effectiveness, BPR and process improvement projects. He rapidly gravitated to change management and organisational development projects and roles. He developed a strong reputation as an Organisational Development (OD) Consultant and Coach and worked both with clients (including the BBC, Samsung (UK), NHS) and the Partners and staff within PwC. Paul continues to hold a strong relationship with PwC, coaching several of its Partners, Directors and staff.
Prior to joining PwC, Paul worked in industrial sales and marketing management with Courtaulds. He variously led and grew the revenue and market share of the UK Yacht Division; and was the Group Marketing Manager for the global Marine operation. In over 7 years at Courtaulds, Paul rose swiftly through the grades, winning sponsorship to INSEAD for a 2 year General Management Programme.
Paul also worked for the Hong Kong and Shanghai Bank (HSBC) and qualified as a Commercial Banker. He worked in Hong Kong, Malaysia, Ireland and Brunei, variously in foreign exchange, commercial loans and current accounts.
He started his career training as an Officer in the Royal Navy, who sponsored him through a Chemistry degree at Bristol University (BSc. Hons IIi). Serving on a number of ships in the Med, Atlantic, Carribean and UK waters as a Lieutenant with leadership responsibility for both men and equipment.
Most important for Paul is his family of 3 sons and his wife, Lynn. He is cheerful, energetic and enjoys life, his work and the people he works with. He is a keen sportsman and tries to keep fit with tennis, cycling and sailing. He's a rugby fan, TV variety and not the elegant runner or tackler he dreamed of becoming. He cycled Lands End to John O'Groats in 2010 for charity!