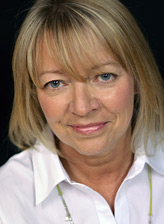 A highly skilled and experienced HR professional, Suzanne has exceptional ability and unique skills in the design & delivery of critical personal & business enhancement activities.

Expertise
Leadership/Management Development – working creatively with leaders and managers to develop outstanding people skills

Talent Development – guiding organisations to maximise and retain their best talent and get the most from their serial achievers. Designed and led talent programmes in a multi-£Bn turnover company (T-Mobile) during a period of focus when it was critical to retain top talent and delivered 98.5% retention in the face of a barrage of aggressive external headhunting.

Executive Coaching – strong track-record of working with individuals (ranging from new Managers to Senior Leaders & Executives within large Consumer-based corporates (such as Everything Everywhere (T-Mobile and Orange), Deutsche Telekom) and Public Authorities (e.g. Hertfordshire County Council). Whilst heading up internal coaching at T-Mobile coached teams on working Passionately & Productively which delivered step-changes in organisational behaviour and engagement. Designed, trained & implemented a highly successful and regarded companywide 'effective coaching' programme and subsequently extended this into a best-in-class leadership coaching network & employee mentoring scheme in T-Mobile.

Group Facilitation – creating energy & enthusiasm within groups such that they work together to generate a safe place to share, collaborate, learn and commit to change. Designing & facilitating Leadership Development events in times of transition e.g. Mergers/Acquisitions & Joint Ventures as well as driving positive performance shifts in more stable organisations.

Learning/Training – designing and delivering a range of HR focused and people skills training in exciting ways taking a blended learning approach utilising the 70:20:10 approach to development to create real & sustained change when back in the work place.

Performance Management – Designing, Delivering & Coaching to embed the understanding and skill essential to producing outstanding results. Recently facilitated training workshops for EasyJet Managers internationally.

Business Mentor: Suzanne takes an active approach to coaching and mentoring leaders to enable best possible decision making and inspirational leadership. She is well-versed in the Design & Implementation of In-house mentoring guides and networks and played a key role in the pilot for the Hertfordshire CIPD mentoring scheme still being an active and highly sought-after mentor in this scheme.