Consultants - Mirka Packard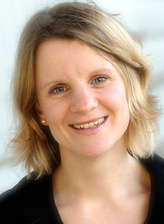 Expertise
OD Consulting - wealth of experience in consulting on HR, L&D and OD strategy, working with senior management teams on developing strategy and vision around employee engagement and retention, diversity and talent management.
Facilitation- reputation for skilled, insightful and engaging facilitation of groups of varying sizes, seniority and cultural backgrounds. She has designed and facilitated leadership development events as well as motivational conferences and team away days.
Executive coaching, mentoring and action learning- played a key role in development and delivery of Women in Science and Technology mentoring pilot and its subsequent development and adoption by the business at Lend Lease. A strong track record of executive coaching and action learning interventions in both business problem solving and leadership development contexts.
Leadership and Management Development- solid experience in working with leaders and managers to identify key development needs in their teams and designing programmes that deliver high performance, authentic people skills and demonstrable change in the workplace. Developed a series of executive leadership programmes as part of a talent retention strategy.
Employee engagement and retention- Mirka has developed and delivered forward-thinking strategies and unique interventions that combine latest work in employee wellness, social sustainability and personal development.
Learning design, delivery and evaluation- passionate about designing learning interventions that are grounded in solid business consultation, highly engaging and relevant for the individual and deliver demonstrable change and value to the business.
Personality profiling – Mirka holds an MSc in Occupational and Organisational psychology and is accredited and experienced in the application of the Myers Briggs Type Indicator, Level A and B Psychometric testing and the 16 PF Personality profile.