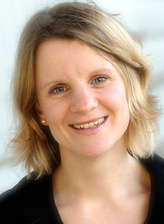 Biography
Mirka is an experienced HR and organisational consultant, coach and facilitator. She is passionate about enabling individuals and organisations to reach their potential by developing an authentic leadership style and finding sustainable strategies to the challenges they face.
Occupational psychologist by background, she has worked for the past 12 years in Learning and Development and Human Resources. She has spent most of her career in the construction, property and development industry. At the start of her career with Bovis Lend Lease she set up and managed their highly sought-after undergraduate, day release and graduate recruitment and development programmes.
At Lend Lease she worked on employee engagement, performance management and diversity projects. In her last role, as the EMEA Foundation General Manager, Mirka was responsible for the Personal development, Health and Wellbeing and Social Sustainability offering for employees in the EMEA region.
During her career Mirka has travelled and delivered programmes abroad, was responsible for managing and motivating large network of 80 volunteers from over twenty countries and has experience of working with people of different cultural backgrounds.
Mirka's strong academic background, genuine interest in people and their development and her creative energy guarantee quality and give a unique edge to her work. She has a reputation for building trust with clients and delivering programmes that lead to real change in their behaviour and performance in the workplace.
Mirka loves swimming, skiing, mountain trekking and cycling.