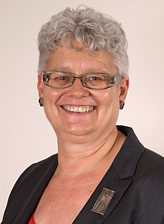 Biography
Marianne is passionate about helping leaders deliver business results through making work a great place to be for everyone.
She works predominantly with top teams, and her working style is collaborative and values based, driven by a desire for win/win outcomes.
Marianne joined GCC in mid 2007, having worked for over 25 years in senior people and organisation development roles in the public and not for profit sectors. She currently combines her consultancy and coaching practice with non-executive roles in housing, social care, and health.
Her last corporate role was as Group HR Director at Bromford Group, a large Midlands based housing organisation. While at Bromford, she developed and implemented a business focussed HR strategy for the Group, the success of which was initially demonstrated when the Group achieved fifth place in the Sunday Times Top 100 Companies list in 2003, receiving a special award for being the best company for work and family. This was followed by a place in the FT Best EU workplaces list in 2004, and starred accreditation by Best Companies Ltd as a first class place to work in 2007. The company was the public sector category winner of Unisys/Management Today Service Excellence Awards in 2005 and 2006, and the overall winner in 2007.
A Chartered Fellow of the CIPD, her earlier career included spells in local government and the voluntary sector, as well as a period running her own business.